15 JAN - SUNDAY SENIOR CUP - Bath sinks Fitzwilliam Arms to help Remires to semi-finals - After knocking Sunday Senior Cup holders Westville out in the previous round, two Andy Bath strikes helped Redmires to a sensational 6-3 victory over last season's beaten finalists Fitzwilliam Arms in the quarter final, putting Redmires through to their second successive County FA Sunday Senior Cup semi-final.
CBC PREMIER - Top two held, but Whitehill beat Civil - Stannington Village was held to a 2-2 draw by Norton Oaks A, as were FC Handsworth Turf at Woodhouse Angel, but Brinsworth Whitehill thrashed Civil Sports A 5-1
DIV 1 - Woodseats go top - Woodseats Club went top of Division One after beating second place Intake Old Boys 3-1 and Oughtibridge WM were surprisingly beaten 4-1 at AFC George. Killamarsh Juniors beat Dale 2-0, while Ranch won 3-1 at Ecclesfield Players Lounge.
DIV 2 - Norton Sportsman go top after Cobden held by Woodhouse Juniors - Division Two also has new leaders after Norton Sportsman beat Civil Sports B 7-1 and previuos leaders Cobden View were held to a 1-1 draw by Woodhouse Juniors. Woodhouse Village were losing 4-0 at Steelers when the game had to be abandoned, while Crookes & District beat Shakey 3-2.
12 JAN - February Fixtures now listed - The Fixtures for February are now listed in the Fixtures section.
All home teams MUST make sure that their home pitch is available on all the dates shown. Please email Keith immediately if your pitch is not available on a date shown.
All home clubs must also confirm the details with your referees and opponents for all dates shown IMMEDIATELY. The home clubs should later (the Tuesday before the game) ring the referee to make sure the referee has got all the details. Please email Keith immediately if any of the referees tell you they cannot do the fixture listed.
Matches without referees must still go ahead and, if you have not been allocated a referee by the date of the game, the two clubs must agree on a stand-in 'referee' between them. Keith will still be working to gain more referees, so if you find one yourself, will you let Keith know immediately please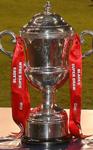 11 JAN - LEAGUE TWENTYTWO CUP - Semi-Final made draw 'Live' on Radio Sheffield - The draw for the Blades Super Draw League Twentytwo Cup semi-finals, made live on Radio Sheffield by Football Heaven's Andy Giddings, produced the potential for either an all-CBC Premier final, or an all-Division One final - and should that happen it would be only the second time in League history. The full draw is CBC Premier FC Handsworth Turf v Division One Woodseats Club and CBC Premier Norton Oaks A v Penistone Church. Both ties will be at the HSBC Sports Ground on Sunday 2 April and both will kick-off at 11am.

Brinsworth Phoenix are on the look out for more players - CBC Premier side Brinsworth Phoenix are on the look out for more players. If you are interested please contact Carl Matthews on 0743 701 9606 or by email to: topchef1981@hotmail.co.uk

New mobile number for Woodhouse Village - Woodhouse Village secretary Liam Simmonite has a new mobile number - please see Woodhouse Village in the clubs section for details.

16 DEC - January Fixtures now listed - The Fixtures for January are now listed in the Fixtures section. Fixtures on 8 January could change dependent on whether or not Penistone Church and / or Woodseats Club are able to play their Sunday Junior Cup tie.

All home teams MUST make sure that their home pitch is available on all the dates shown. Please email Keith immediately if your pitch is not available on a date shown.

All home clubs must also confirm the details with your referees and opponents for all dates shown IMMEDIATELY. The home clubs should later (the Tuesday before the game) ring the referee to make sure the referee has got all the details. Please email Keith immediately if any of the referees tell you they cannot do the fixture listed.

Matches without referees must still go ahead and, if you have not been allocated a referee by the date of the game, the two clubs must agree on a stand-in 'referee' between them. Keith will still be working to gain more referees, so if you find one yourself, will you let Keith know immediately please.

4 DEC - Change of email address for Cadbury FC - The Cadbury FC secretary, Daniel Robertson now has a new email address - daniel.robertson@mdlz.com

.

The Clubs directory on the website has been amended.

Click here for full detail of last Sunday's games and a preview of next weekend