22-Mar 2015 – CBC PREMIER - Towey double ends 'Bridges run, while Brinsworth get a treble over Service - A Mike Towey (right) double saw Woodhouse Angel end CBC Premier leaders Oughtibridge WM's magnificent thirty seven game unbeaten run, while Joe McGuiness and Tom Coker doubles helped Brinsworth Whitehill beat Civil Service for a third time this season. Paul Vickers scored twice as Redmires beat The Vine, while Bulls Head climbed out of the bottom three with a late Rob Dawber winner at Stocksbridge Park Steels.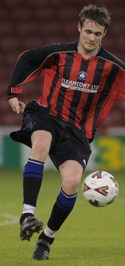 DIVISION 1 - Turf take title control and The Pheasant close up on a promotion place, while it's a win at last for Hare & Hounds - Perry Jackson and Kieran Gallagher (left) doubles helped Handsworth Turf to victory at Division One title rivals Southey Social, while The Pheasant look set for a top three finish after Dylan Parrott's winner at promotion rivals Norton Oaks A. Loxley also kept up the chase with victory over an

Intake Old Boys that now look set to miss out, as will Aston Swallownest after a Danny Barnett double helped Dam House Bar hold them to a draw. It was a big day for Hare & Hounds as a Rob Troughton penalty after a foul on Stef Rankine (right) gave them a first win of the season at Ranch's expense.
DIVISION 2 - The Buck stops Colley, while Phoenix are up – A Leighton Buck double helped Steelers to a surprise victory over Division Two promotion chasing Colley and the day got worse for Colley as all their promotion rivals won. The title looks set for Phoenix after Richard Honeyman's double helped them to victory at Sharrow Vale to become the first team to guarantee promotion and Phoenix are now the League's only unbeaten side, while a Carl Hopwood hat-trick helped City Taxis to victory at Fox & Hounds. Joe Howsham took his league tally to twenty six with yet another hat-trick in Hallam FC's victory at Crookes & District and Joe Hindmarch set Chapeltown RBL on their way to victory at Cobden View, while Steve Morris set Laycock Sports on their way to victory against Norton Oaks B.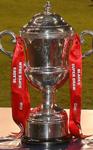 20-March 2015 - Kitlocker Cup Final at Bramall Lane, Sunday 26 April, 3:30 pm kick-off - The League Kitlocker Cup Final will be played at Bramall Lane on Sunday 26 April with a 3:30 pm kick-off.
25-Feb 2015 – The Transfer Deadline Extended - In recognition of the number of games we have had postponed due to the weather, the deadline for signing players with our clubs has been extended until Tuesday 24 March. Any new registrations for your club must be with the County FA by that date. After that date any club wishing to sign another player must gain permission from the League before they try to sign them.
20-Feb 2015 – The Fixtures for MARCH & APRIL are now shown - Home teams MUST make sure that their home pitch is available on all the dates shown PARTICULARLY FOR 22 & 29 MARCH AND ALL OF APRIL AS THE GRID ENDED ON 15 MARCH SO IF YOU SHARE WITH A TEAM, THEY MIGHT ALSO HAVE BEEN GIVEN A HOME GAME ON SOME OF THE DATES. Please email Keith immediately if your pitch is not available on a date shown.
All home clubs must also confirm the details with your opponents and referees for all MARCH dates shown IMMEDIATELY.
Please email Keith immediately if any of the referees tell you they cannot do the fixture listed.
Referees for APRIL will be added towards the end of March.
All Fixtures on 15 March are subject to change as that is a County FA Sunday Cups date, but Fixtures on other dates in March could also be subject to change if any County FA Cup ties are delayed, particularly games involving Redmires, Handsworth Turf and Hallam FC. This means that teams currently shown as SPARE in the fixtures might be able to play a game on the date they are spare if there has to be a change due to a County FA Cup tie.
Fixtures in April could change if we have any further postponements. I will try to add any postponed games to Sundays, but please bear in mind that they could inevitably have to be played in midweek.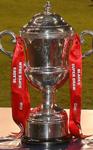 27-Jan 2015 - Kitlocker Cup Semi Final Draw - The Kitlocker Cup semi final draw was made at the League meeting at Bramall Lane last night and it saw CBC Premier title chasers Oughtibridge WM paired with Division One Norton Oaks A, while the other tie is an all-CBC Premier affair between holders Redmires and three time winners Stannington Village. The games are currently set to be played at the HSBC Sports Ground on 29 March and both kick off at 11:00am.
13-Nov 2014 - Anyone interested in a pre-season friendly in London - An ex-Blades Super Draw League manager who is now managing a team in London is looking to see if any Blades Super Draw League teams are interested in a trip to London pre-season next year for a friendly / pre-season tournament. Any club interested should contact Paul-Baxter Gibson on 0114 230 8220, or 0794 635 3317, or by email: paul.baxter-gibson@sky.com. Don't forget that if you do take up the opportunity, you must gain permission from the Sheffield & Hallamshire County FA when you know the details of any game(s) and you must ensure that both you and your opponents are affiliated to your respective County FAs and are insured.
22-Sept 2014 - County FA new phone number - The Sheffield & Hallamshire County FA now has a new phone number - 0114 261 5500
Click here for full detail of last Sunday's games and a preview of next weekend