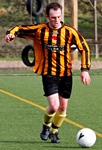 20-APR - DIVISION 1 - Sampson too strong for Legion - Strachan Sampson (left) netted a hat-trick as Oughtibridge WM completed their season with a 7-2 home victory over Chapeltown RBL. The home side soon scored when Sampson score a wonderful volley from outside the box and Matt Harrison made it two after great work by Chas Tuunnard, Sampson added a third and his second with another spetacular finish before Matt Cundy fired home number 4. In the second half Ross Brown added two more before man of the match Sampson scored his third with another wonder strike, while both Chapeltown's goals came from Danny Cardwell.
DIVISION 2 - Cobden celebrate with a win, while Colley keep sixth place in sight - Norton Oaks B opened the scoring at home to Colley through Sam Wells and looked the better side for the first 20 mins. Colley started to get into the game with the introduction of Josh Buxton up front and with five mins of the first half remaining they equalised when a cross to the back post was put away by Buxton. The second half saw Colley get a grip and scored what turned out to be the winner on the hour mark. Ridha Miladi's shot came back of the crossbar for Tom Fidler to volley home. Both sides created more half chances, but Colley held on and just a point from their final game against Cobden View would be enough for Colley to finish sixth. Division Two runners-up Cobden View won their penultimate game 3-1 at Woodhouse Juniors. Lee Mansell, Joe Taylor and Tim Pitt gave Cobden a deserved three goal lead at half time, but a more even second half saw Woodhouse pull one back through Ross Dunlop.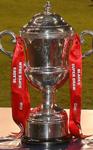 18-APR - LEAGUE TWENTYTWO CUP - The League's Bramall Lane Cup Final is set for 4 May - A reminder that FC Handsworth Turf and Norton Oaks A will meet in the League twentytwo Cup Final at Bramall Lane on Thursday 4 May with a 7:30pm kick-off. Entrance to the game will be £5 for adults and free for children under 16.
16-APR - Congratulations to the Blades - Congratulations to everyone at Sheffield United in taking the League 1 title. Chris Wilder and the team have had a sensational season.
16-APR - CBC PREMIER - Civil rip Redmires title bid to shreds - Second place Redmires title bid was left in tatters with defeat at Civil Sports B, meaning they have to beat leaders Stannington next weekend by at least four goals to take title. Brinsworth Whitehill completed their season with victory over twentytwo Cup Finalists Norton Oaks A
DIVISION 1 - Penistone see off Intake to go back to the top - The lead at the top of Division One changed hands yet again as Peniston Church went back to the top with victory at an Intake Old Boys that finish fourth. The win meant Penistone are definitely promoted and they will take the title if they avoid defeat at second placed Woodseats Club next weekend. The day's other Division One game saw Ecclesfield Players Lounge win at AFC George.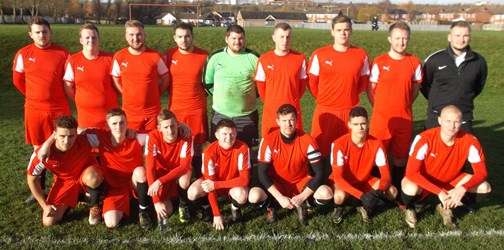 DIVISION 2 - Woodhouse Village are third after Chantrey stop Civil B in their tracks - Woodhouse Village (left) took the third automatic promotion place without kicking a ball after Woodseats Chantrey beat fourth place Civil Sports B. Civil needed to win the game by four clear goals, but they were stopped in their tracks by Chantrey's best performance of the season. Elsewhere, Norton Sportsman celebrated taking the title in style as Brad Bowland took his season's tally to 32 with a hat-trick in victory over Steelers, while Woodhouse Juniors gained just their second home win of the season with victory over Colley.
9 MAR - April Fixtures now listed - The Fixtures for April are now listed in the Fixtures section.
All home teams MUST make sure that their home pitch is available on all the dates shown. Please email Keith immediately if your pitch is not available on a date shown.
All home clubs must also confirm the details with your referees and opponents for all dates shown IMMEDIATELY. The home clubs should later (5 days before the game) ring the referee to make sure the referee has got all the details. Please email Keith immediately if any of the referees tell you they cannot do the fixture listed.
Matches without referees must still go ahead and, if you have not been allocated a referee by the date of the game, the two clubs must agree on a stand-in 'referee' between them. Keith will still be working to gain more referees, so if you find one yourself, will you let Keith know immediately please.
PLEASE NOTE THAT WE WILL NOT ACCEPT ANY FURTHER REQUESTS FROM TEAMS TO NOT PLAY ON ANY DATES FROM NOW UNTIL THE SEASON ENDS. ONLY THE ONES WE HAVE ALREADY WILL BE HONOURED.
24 FEB - Deadline date for the signing of new players extended to 19 March - The League has decided that it will extend it's deadline for signing players to 19 March 2017. If a club wants to sign a player after that date, they must first get permission from the League.
Click here for full detail of last Sunday's games and a preview of next weekend