20 OCT -

Fixtures for NOVEMBER now published - The Fixtures and Referees for NOVEMBER are now shown in the Fixtures section. All home teams MUST make sure that their home pitch is available on all the dates shown. Please email Keith immediately if your pitch is not available on a date shown.

All home clubs must also confirm the details with your referees and opponents for all dates shown IMMEDIATELY. If you are having to kick-off at a time other than 11 am, you MUST make sure that both your referee and opponents are aware. This is more likely to happen this season due to Covid.

The home clubs should later (the Tuesday before the game) ring the referee to make sure the referee has got all the details.

If a referee says he cannot do a game listed for them, please notify Keith immediately.

Matches without referees must still go ahead and, if you have not been allocated a referee by the date of the game, the two clubs must agree on a stand-in 'referee' between them. Although Keith will still be working to gain more referees, because we have a lower number of referees than in recent season, it is very likely that more games than normal will not have an official referee allocated to them. If you find one yourself, will you let Keith know immediately please.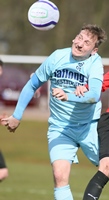 18 OCT - CBC PREMIER - Leaders rescue a point at Civil and Pheasant make it an unlucky 13 for Redmires - CBC Premier leaders Crookes had to come from two down to rescue a point at Civil Sports with a 2-2 draw. A Luke Jackson header and a Jordan Turner penalty gave Civil their two goal lead and when Josh Branch saved a penalty it looked good for them. Crookes started their fightback when Ehsan Mohammad scored with a free kick, but they still looked likely to fall to a defeat until, in the final minute, another free kick gave Liam Cartledge the opportunity to hit the equaliser.
After twelve consecutive home wins, champions Redmires lost 3-1 at home to Wadsley Bridge Pheasant. After the visitors took the lead with a superb Carlton Carty strike, Redmires pressed them back and struck the woodwork twice, but a quick break led to Pheasant being awarded a penalty which Nat Foster tucked away to double their lead. After the break both sides had chances, but it was Pheasant that struck again when Adam Askwith got on the end of a free kick. Even though Tom Whiting netted his thirteenth goal of the season to reduce the arrears for Redmires, it turned out to be just a consolation.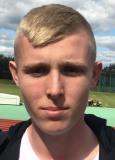 A Nathan Taylor (right) hat-trick helped Wickersley Youth to a 4-1 victory over Norton Oaks that leaves them just a point behind the leaders. After just five minutes Josh Kirkland's corner was headed home by Taylor and the lead was doubled when another Kirkland cross found Jamie Fawcett to hammer home. Phil Hick pulled one back for Oaks, but Taylor, with the help of a deflection restored Wickersley's two goal lead. Five minutes after the break Taylor completed his hat-trick when he turned on a loose ball in the six yard box, to give their former manager Martin Longdin a winning return to the side.
Norton Sportsman got back to winning ways with a 3-1 home victory over Oughtibridge WM. Quick start by Norton put Oughtibridge under pressure and, when their keeper spilled a cross, Chris Lewis stabbed home. They doubled their lead when Jack Waymouth nodded home a Conner Pryde corner, but Oughtibridge hit back and after both Charlie Cope and Adam Thomas had gone close, Callum Simms finished off a great move just before the break. The game swung from end to end in the second half, but Norton settled it with a Sam Bebbington goal.
A Sam Smith double helped Royal Earl to victory at Cobden View. Steve Brammer started the scoring with a wonder strike before Michael Towey doubled Earl's lead with a header. Cobden, with Dom Patterson making a promising debut and Ralph Clarkson back after a lengthy injury lay-off stayed in the game until Smith's double completed the scoring. Both sides gave praise to referee Peter Hall.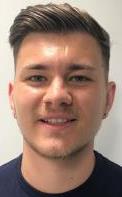 18 OCT - DIVISION 1 - Eckington Gamble on Tom to take them to the top - Division One has new leaders after a Tom Gambles (left) treble helped Eckington Boys to a resounding 8-1 victory over Intake Old Boys. That score hardly looked likely when Dale Wood fastened onto a long clearance to give Intake the lead, but Eckington stepped up their game and got their deserved equaliser when a great cross from Tom Gardner allowed Joe Harris to head home. Eckington kept the pressure up and took the lead before half time when Gambles lobbed the keeper for his first. Straight after the break Joe Ranshaw extended the lead and when Intake lost their keeper for handling the ball outside the area, Eckington ran riot. Gambles netted his second before Pat Stothard scored netted twice. Gambles completed his hat-trick before Joe Renshaw completed the scoring.

Handsworth Inn Pub lost ground as they were held to a 1-1 draw at Boynton Sports. Curtis Priday gave Boynton a deserved lead, but, after a change in formation at half-time, Handsworth levelled when Lee Thompson's corner was headed home by David Haggerty at the back post. Handsworth keeper Tom Crosby (right) pulled of a brilliant save to stop Boynton going back in front, before a clearance off the line stopped Matt Ellis giving Handsworth the lead and another chance went begging when Chad Gibson's cross was headed wide by Sam Marsden in the last minute.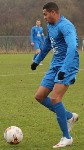 A Liam Bryan (left) double helped FC Inter make it four games without defeat with a 2-1 victory over New Bohemians. After a goalless first half, a defensive mix up from a goal kick allowed Bryan to give Inter the lead, but Bohemians levelled when Matt Beck played Jack Brownell down the line and after a fantastic bit of skill, he squared it for Zach Burns to twist and turn before putting it in the top left corner. It could have gone either way after that, but it was Inter that took all the points with Bryan's second.
Jack Hawkes' seventh of the season set Brinsworth Phoenix on their way to a 3-1 victory over Colley. After the Phoenix keeper stopped Colley taking the lead in the first 30 seconds, Innocent Huly's through ball allowed Hawkes to smash Phoenix into an early lead and after more pressure, Hawkes turned provider for Jake Hallet to tap-in a second. Colley looked determined to get into the game and deservedly pulled one back through James Waite, but, with Colley pushing for an equaliser, a swift break saw Kain Gregory get his first goal for Phoenix with a sublime finish from a narrow angle after playing a quick passing move with Liam Brookfield.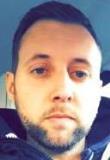 A Ryan Damms (right) double helped Southey to a 5-1 home win over Sheffield Sixers. Southey went close with Todd Guest heading over from a Kieran Hopkinson free kick, Sixers were denied when Southey's stand-in keeper Jamie Roper kept the score goalless at half time. Southey took the lead when Damms coolly lobbed the keeper, but Damon Ashall soon hit a beauty to level for Sixers. It was all Sixers at this stage, but it was Southey that went back in front after a clearance from Roper found Damms in space and he again lobbed the keeper for his second. They increased their lead when Jarrod Lomas found Scott Ellis and he made no mistake drilling into the corner and Lomas was again the provider for Junior Wheeler hit number four. Lomas got his name on the score sheet when he latched onto Ellis's through ball and rounded the keeper before slotting home.
18 OCT - DIVISION 2 - Jubilee have a party at Reds expense, but top two win again - Jubilee Sports moved up to fourth with a 3-0 victory over third place Mosborough Reds. Jubilee took the lead with an Adam Darton goal and Joshua Reaney added to it with a free kick. Josh Jackson completed the victory with a header from a corner.
The top two kept their perfect records as Lewis Szanto (left) and Matt Claxton trebles helped Brinsworth Whitehill to a 9-0 win at Woodhouse Juniors and Nether Green beat Beighton Magpies 2-1. After just 2 minutes Joe McGuinness received the ball at the edge of the box before volleying into the top corner. To give Brinsworth the lead and they doubled it when Drew Houghton raced clear to tee up Adam Daughtrey to score. Houghton got his second assist when his cross allowed Szanto to tap home his first just before half time. Claxton grabbed his first after the break, before Houghton's third assist for Mikey Hare to score. Cory Goodwin then put Claxton through to get his second from a tight angle. Claxton completed his hat trick for the third consecutive game with a header from Hare's cross. Szanto netted his second after being put through by McGuinness and he completed his hat-trick and the scoring after Goodwin and Dan Crompton combined to set him up

Leaders Nether Green's 2-1 win against Beighton Magpies was much harder and only a late Luke Howson (right) penalty saw them come from behind to save their record. After a goalless first half the game seemed to be swinging Beighton's way when their keeper Todd Saxelby saved a penalty before they went to the other end and took the lead when Matt Dickinson turned a corner home. It didn't last long though as Harry Pollard quickly equalised and after surviving a penalty shout from Magpies, the leaders were awarded a second penalty that Howson tucked away for the winner.
Prince of Wales and Shakey shared the points in an entertaining 2-2 draw. Liam Moorhouse opened the scoring for Shakey, but Prince equalised through Luke Simmons and just after half-time Charlie Hawkins gave Prince the lead. They couldn't hold onto it though as Michael Taylor levelled for Shakey.
FORTHCOMING FIXTURES
18 October
The CBC Premier leaders Crookes travel to last season's Division One champions Civil Sports and although Crookes will start favourites, Civil are unbeaten at home and have beaten Crookes in the past. The big game of the day sees Redmires entertain Wadsley Bridge Pheasant and after Pheasant have lost theiir first two away games, they know that another defeat would make their chances of taking the title very slim. Although Redmires beat Pheasant last season, over the years they have got identical records against each other , so this is likely to be very close. Norton Sportsman should continue their great start with a home win over a Oughtibridge WM that has only gained one point away from home so far and Wickersley Youth should stay in the title race with a home win over a Norton Oaks still searching for their first point. After suffering their heaviest ever league defeat, Royal Earl will want to get their title challenge back on track with victory at Cobden View.
In Division One, Handsworth Inn Pub will be hoping to maintain their unbeaten record at Boynton Sports and Eckington Boys will be expected to continue their good start at home against an Intake Old Boys yet to take a point away from home. New Bohemians have lost their first two away games so they will want to avoid a third at FC Inter, whilst Brinsworth Phoenix will be hoping for a third home win of the season against Colley. The final Division One game sees two sides meet that haven't made the best of starts, so Southey Social and their visitors will both be going flat out for a win in this one.
Division One leaders Nether Green will be expected to complete an eight day double over Beighton Magpies, but Brinsworth Whitehill should stay right behind them with victory at Woodhouse Juniors. The closest game though could be Mosborough Reds visit to Jubilee Rangers, but Shakey's visit to Prince of Wales could be just as close. Renegade Football will be hoping to maintain their unbeaten start with a home win over Chapeltown RBL and Wadsley Jack Athletic should get their first home win of the season against Killamarsh Juniors.
FIXTURES IN BRIEF
25-Oct CBC PREMIER Crookes FC v Wickersley Youth; Norton Oaks v Norton Sportsman; Oughtibridge WM v Redmires; Royal Earl v Stannington Village; WB Pheasant v Civil Sports DIVISION 1 Colley v Boynton Sports; Handsworth Inn Pub v Cotts FC; Intake Old Boys v Brinsworth Phoenix; New Bohemians v Southey Social; Sheffield Sixers v Eckington BFC DIVISION 2 Beighton Magpies v Jubilee Rangers; Brinsworth Whitehill v Prince of Wales; Chapeltown RBL v Wadsley Jack Ath; Killamarsh Juniors v Nether Green; Mosborough Reds v Woodhouse JFC; Shakey v Renegade Football